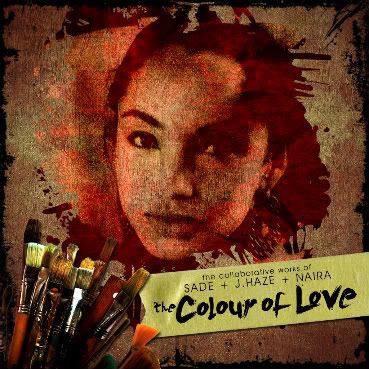 "THE COLOUR OF LOVE"
NAIRA's New Adventure with Music
Avant-Garde Exchange present: NAIRA's new undertaking entitled "The Colour of Love". The 9 track EP is a collaborative work of 3 phenomenal individuals [SADE + J HAZE + NAIRA]. Each song is entirely Sade inspired, whether sampled or a completely revamped rendition. NAIRA and the gifted producer (J Haze) joined forces and remixed a hand full of Sade's songs to collectively display the different faces that love wears...
The EP features guest appearances by internationally acclaimed rapper Cy Marshall Law and blazing newcomer Draft. Naira and J Haze further explored the element of collaboration on "Visible Spectrum" which features cuts & blends from world famous DJ Rasta Root.
Find attached the free download link, artwork, and the single "A Loner's Reflection". Explore their journey through sound. Please share & enjoy!
DOWNLOAD LINK:
http://naira.bandcamp.com/album/the-colour-of-love
For Interviews & Press Inquiries:
Opulent PR
opulentpr@gmail.com
678.548.4440