IN NO PARTICULAR ORDER:
Belly
It was something about the way belly was shot that makes watching this movie while puffing a blunt or two perfect.
Shottas
If you've never seen this movie please stop reading now and come back after your life has truly began. Kimani Marley & Spragga Benz takes this movie on a gun crazed over-glorified rags to riches rise to the top of Miami's drug game in this smoke filled Gangster tale.
Puff Puff Pass
Warning This Movie is Bong loads of stoner fun... Starring Mekhi Pfifer, by the time this movie goes off you'll be wondering if Shawshank Redemption really was the greatest movie ever.
How High
This Movie was Classic Mike Epps. The more you smoke, The Funnier This movie gets.
Soylent Green
Cult Classic among Tweakers Starring Charlton Heston.
U Turn
This Twisted Flick Stars Sean Penn & J-Lo crossing paths on a trippy adventure.
Half Baked
In Dave Chappelle's Break-out Comedy Film, Thurgood & his stoner buds go above & beyond to free their friend Kenny from Prison. Best watched "...On Weed"
Highway 420
Put Lil Duval in a Movie with Devin The Dude and Ponch from C.H.I.P.S. and your bound to get a cult classic for Pot Heads around the world. Look for my Sis Pony Baby Co-Starring as "Maria" as well.
3 Strikes
Starring Brian Hooks, Faizon Love & George Wallace with Cameos from Mike Epps & E-40, This weed warped tale from the hood is perfect for when you want to roll one up & enjoy a movie night.
The Miseducation of Sonny Carson
A movie so good that Lauryn Hill named her album after it. A throwback to the early days of gangs in Chicago. Shot using real gangmembers, this movie is treasure to add to the collection.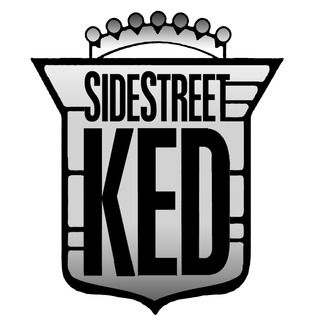 The Effn.