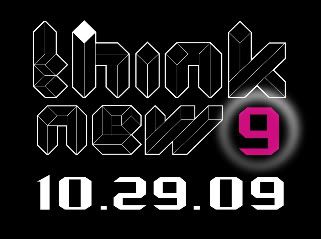 SideStreet KED
SideStreet KED Pop Music's future icon. With the Dungeon Family, he honed in on his craft and developed his highly energetic stage show. SideStreet KED is known for his eccentric personality and his music that fuses rap with heavy metal, rock, punk rock, funk and soul music. SideStreet is known for filling the voids of this industry, his notable underground musical show case series "Thi!nK N3w..." has given Atlanta exactly what its was missing...Something NEW!
Grand Prize Winner From Last Year
Rising from the clubs of Atlanta Georgia, 'Grand Prize Winners From Last Year' are busting down the doors of the pop scene with their avant-garde songwriting and electrifying live show. The band is currently recording their debut album that combines Believe's bubbly arrangements and poppy guitar work with K. Slaughter's banging hip hop drums and percussion which are then backed by Whiteshoes Blue on bass grooves and trumpet. Add to this the polished synths and trombone hits from Platipus Jones and you get a musical catalogue boiling over with uber-memorable tunes. Their sound has been compared to "Outkast meets Green Day" and with standout tracks like "When You're Not Around" don't be surprised if you soon find 'Grand Prize Winners From Last Year' at the top of the pop charts and beyond.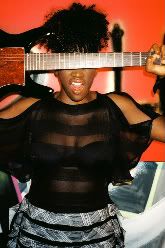 The Doll Daze
Three words to describe this quirky native Atlantan that has learned that if you don't fit in simply create your own lane and ride. 2006 marked her first release with "Watching Carousels" a pop/rock fling with soul. There was some success and learning experiences with that project.In 2008 she hit the road for Toronto, Canada where her band awaited but problems with Canadian customs forced her to take her bags and box of CDs and hit the East Coast. Touring club to club she finally made enough money to settle in DC for a while. Now back in Atlanta she has birthed a new baby with "Acid Report" a 6 song EP full of power vocals, awkward pitches, and musical changes. Sometimes pretty and pop, and other times ruff rock soul is what sets her apart from other female artist. Straight no chaser. Full of southern charm but sure to disarm you and leave you DAZED!!!!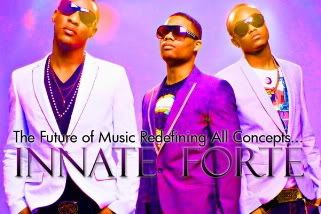 Innate Forte
They began their quest 6,000 miles away from home, leaving London City to arrive in the city that never sleeps, New York. Under their own guidance at the tender age of 16, they fought through many bitter conditions to find themselves at the doorstep of New York's biggest independent record label, Liquid Fusion.
Captivated by their youthful yet developed essence, the boys won over CEO Brewer Shettles and were submitted into the 2004 Grammy Awards for their self penned single "Pop That". That benchmarked a Volta better known as a "changing point" for their careers...
Innate Forte had tasted their first few drops of success and a new addiction has been born. In the summer of 2004, Innate Forte returned to the United States this time to visit music city itself, Atlanta, Georgia.
Innate Forte quickly became a hot topic in the south, returning to and from the USA a furthered 24 times. They began to work with some of the industry's biggest producers including G Productions/Konvict Music, Charlie J, Teddy Riley, Dallas Austin meanwhile developing their own skills as aspiring writers and producers.
Richelle L. Brown
Bringing back true moxie and funk to the music sphere. Richelle L. Brown is that missing energy. Crowned the new queen of Electro Funk Dance Music, a passionate singer, songwriter and performer birthed from that gritty red clay and southern spunk of what we innately call Georgia. Richelle L. Brown joins the movement of retro songstresses that are invading the hyperspace experience. Similar to the Acid Jazz wave of the 90's that garnered such artist as Nadea Davenport; Richelle L. Brown is that new funk.
LUNDY
Playing to raucous crowds all across the country, LUNDY combines the heart of the Classic Rock band with the soul of the R&B poets, and adds a touch of Pop to the mix. A favorite party band on the club circuit, LUNDY can go from AC/DC to Prince, and Van Morrison to Van Halen, in addition to their own Power-Pop renditions. Hailing from Columbia, SC, LUNDY consists of Vocalist/Bassist Brent Lundy, Uber Guitarist/Vocalist Donnie Scearce and Skinbangin/Sticktwirlin Jayson Moore. LUNDY's great song selection, full vocal harmonies and energetic live show is sure to be a booty shakin' crowd pleasin' good time for your wedding, private party, festival or club!
Rico Wade
During the mid- to late '90s, Organized Noize was the preeminent production crew for Atlanta-area contemporary R&B and rap, crafting chart-topping hits like TLC's "Waterfalls" and En Vogue's "Can't Let Go (Love)" as well as critically acclaimed albums for OutKast and Goodie Mob. Though the trio, comprised of Rico Wade, Ray Murray, and Sleepy Brown, made a few attempts to strike out on their own in the mid-'90s as Society of Soul and Sleepy's Theme, they primarily worked behind the scenes, elevating other artists to success with impressive frequency. Organized Noize's output may have slowed over the years, yet their initial work proved incredibly influential upon the burgeoning Atlanta music scene that came to light so brightly just after the turn of the century.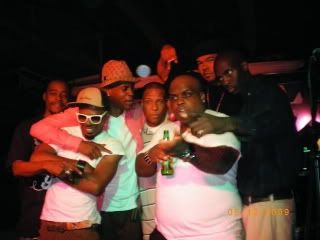 DUNGEONEZE
DUNGEONEZE is the further evolution of the idea behind the DUNGEON FAMILY.... The OUTKAST,GOODIEMOB, SLEEPY BROWN,SOCIETY OF SOUL,BACKBONE,BIG RUBE,WITCHDOCTOR,COOLBREEZE these all are permanent fixtures in the landscape of american music.. The Minds that collectively call themselves ORGANIZED NOIZE Productions have unleashed a brand new sound and a new cast of characters to the scene. bound by a unique blend of science and struggle with touch of swag. A colorful group from around the world still gathering for the coming storm. Dungeoneze is the language,sound and style of this new culture. To fear the future is foolish.....We must be constantly prepared for its always imminent arrival...DUNGEONEZE can be a catalyst of change.

For More Info or Media Coverage of this event please email:

SideStreet KED @ sidestreetked@gmail.com

Thank You!

Thi!nK N3w...

&

SideStreet MusicGroup