They say opinions are like assholes... But, they don't want me to take a shit.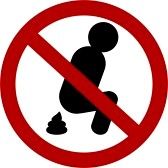 Anybody that knows me knows that I have no ill will towards anyone. I like to deal with people on an individual basis and not by generalized pre-conceived notions but admittedly I can be quite abrasive at times and I have a really big mouth.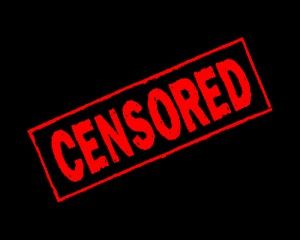 Such was the case this past Saturday night... I was in rare form. From the stage at The Apache Cafe I made a comment to the audience which in my mind was about my music and my artistry which in turn offended some people in the crowd. After performing my songs "Gnarly" & "Uncool" I felt it necessary to prepare a mostly all male (and what I considered to be a predominantly true school hip hop audience) for my next song "She Likes" (with all three being more so in the vain of alternative rock than hip hop) by stating... "I apologize in advance but, most of my songs are geared towards a female audience but, I'm assuming that most of you in here like women as well so we should all be able to enjoy the music... If not, then you're probably in the wrong place because the gay club is across the street. This is the hip hop club" (which if I may add, was a total fact. There is a gay club across the street from The Apache Cafe). Now, I do apologize to any one in the room that I may have offended because that was not my intent but hey, It was a joke and last I checked jokes are always a bit offensive in nature but, I guess that one hit a little too close to home.
Homosexually has always been somewhat of a taboo subject in the black community but in more recent years the subject has become increasingly popular and very open... Especially in Atlanta.
Personally, I could care less about the sexual orientation of another man as long as it doesn't involve me and honestly feel the same way when it comes to the sexual orientation of any woman. If she's not my sex partner why should I care if she's Gay? To me it's the same as a straight woman that's off the market per se. I give little consideration to who a straight person is having sex with in the comforts of their own homes so what makes a gay person any different? I actually feel that the terms gay and straight are misnomers in the 1st place. To refer to someone that has sex with someone of the opposite sex as "straight" denotes that people that choose to have sex with persons of the same sex are "crooked". On the flip side of that coin, referring to homosexual people as "gay people" denotes that non-homosexual people are unhappy. Seems to me that we are all just people that like to have sex but, the subject has become yet another wedge to get in the way of the re-unification of the oppressed... Commonly referred to as the "black community". As if we didn't already have enough social and economic differences to be separated by.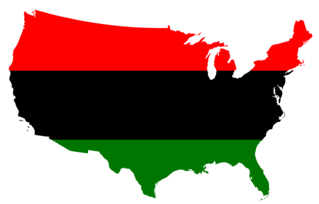 However, as an artist in America... I wholeheartedly believe in my freedom to speak my mind on any subject. Just because I like women doesnt mean that I have to hold my tongue when it comes to homosexuality. Just as me being born black doesn't take away my right to make comments concerning white people or any other ethnicity for that matter. I mean where does it stop? Does me being broke take away my freedom to comment on the wealthy? Does having a car take away my right to talk about people on the bus? I have opinions on a wide variety of subjects and all of them are just that... Opinions. However, I refuse to mask myself for the benefit of anyone. If I can't be honest with you then I don't see how we could be friends. If this blog offends you then stop reading it. Simple. I agree that I have a very wry since of humor and I tend to be very crass. That's just me and it's ok for you not to like it. I'm fine with that. What's not ok is for you to want me to suffocate myself so that you can feel better about yourself.
The Effn.